Distances: 55, 75, 107, 125km
Gran Fondo Éco Cantons-de-l'Est is a quality cyclist event offered with a unique formula consisting of timed sections. Up to six timed trials are encountered per proposed course.
The unique formula at Gran Fondo Éco Cantons-de-l'Est gives to cyclists several challenges and this in a same event.
Four courses are proposed in order to please to all types of cyclists.
Gran Fondo Éco Cantons-de-l'Est is a festive and a participative event where you can find an atmosphere of friendship.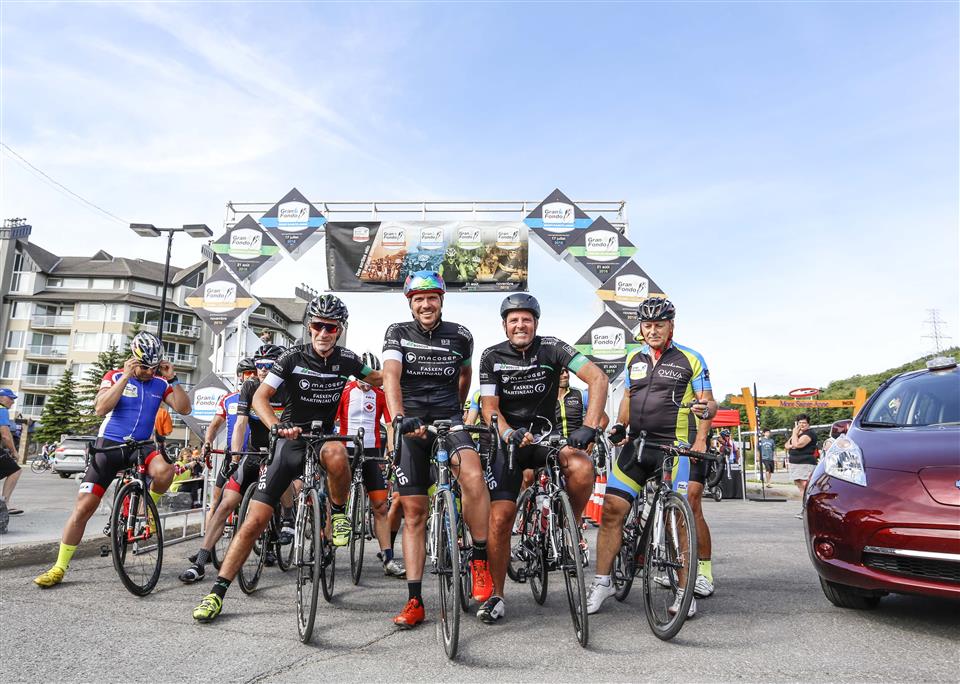 Sunday, June 6, 2021
8:45 am for the Alto Fondo course
9:00 am for the Medio course
9:15 am for the Piccolo and Fundo courses
Place : L'entracte de Ski Bromont chalet,
Huntington road J2L 2B7
Parking P5, East of the mountain of Ski Bromont
Cycling jersey + Italian flavor meals + chronological chip + supplies + choice of 4 courses + fun and happy encounters.
Event offering the most professional client experience in Quebec embellished by an atmosphere of friendship and multiple challenges
Saturday, June 6, 2020, from 4:00 pm to 6:00 pm
Sunday, June 7, 2020, from 6:30 am to 8:30 am
Place : L'entracte de Ski Bromont chalet,
Huntington road J2L 2B7
Parking P5, East of the mountain of Ski Bromont